Home
Welcome to the Website of the Traffic Director's Guild of America
Political Certification Study Guides & Exams (2) Now Posted in Member's Resource Library -
Thanks for your patience! The TDGA Political Study Guide (68 Pages) is finally in place for Member's Access. The entire program is free (to Members Only) courtesy of TDGA. Think of it as a belated gift in honor of Traffic Professional's Day (last week).
---

---
TDGA Radio-TV  Industry Headline Makers
Photos (from left):  SCBA Head Shani White Retires; Cogeco Cable's Louise St. Pierre Gets Canadian Top Woman Exec. Award; DWTS Winners are Bindi Irwin and Derek Hough;  Maria Browne advises TDGA of Closed Captioning Changes for MPVDs; KPLU Advisory Council Says They're Against Sale to KUOW; Cynthia Robinson of Sly & Family Stione, Dead at 69; WCCO Radio Host for 4 Decades, Charlie Boone; Dies at 88;Jim Gearhart Retiring after 25 years at WKXW in Trenton NJ                     
---
11/27/15 - Canadian Broadcasters Lose, Canadian Music Wins in Supreme Court Case

11/27/25 - "Black Friday" Opens Retailer's Start of Holiday Shopping Incentives

The Day Businesses Allegedly See their Ledgers Start Showing Black Ink instead of Red

11/26/15 - NBC KIcks Off Thanksgiving Day With Macy's 89th Parade

11/26/15 - Cumulus Chicago Moving To New Address(es) Over Next Few Months

11/26/15 - Louise St. Pierre Named Tops of Canada's Top 100 Executive Women

11/25/15 - TVs & Electronics Top The Black Friday Bargains As Major Shopping Day Arrives

11/25/15 - Black Friday Has Retailers & Big Box Stores Hoping for Weekend Long Selling
11/25/15 - Talking Turkey To Get Pardons for "Honest" and "Abe"

11/25/15 - FCC Adds Even More Close Captioning Regulations for MPVDs

11/24/15 - Not With My KPLU You Don't Says Station Advisory Council

11/24/15 - DC Court Transfers FCC Media Ownership Decision to Third Circuit

Cancels Oral Argument

11/24/15 - Cynthia Robinson of Sly " Family Stone Dies from Cancer at 69
11/23/15 - Jim Gearhart Retiring after 25 years at WKXW in Trenton
11/23/15 - Charlie Boone, WCCO Weekend Mainstay for Decades, Dies at 88
11/23/15 - Oklahoma Broadcaster Bill Payne Dies at 76
11/23/15 - Detroit Lions Announce Change of Radio Flagship Stations for 2016
11/23/15 - Steelers Re-Up Their Radio Rights With WDVE
11/23/15 - RAB Announces Radio Mercury Awards Advisory Council
11/22/15 - Democrat John Bel Edwards Declared Winner in Louisiana Governor Runoff;

Jingal Term Limps To an End; Vitter To Retire From Senate
---
Q&A:

If a candidate isn't using an agency; and another one has an agency wanting 15%, can I offer two rates for different candidates for the same elected Federal office?

Q&A:

I've read about ending orders with bonus spots during Political Window periods. Can't I just stop scheduling the bonus part of the package, to re-calculate my LUR/LUC?
Headline Articles Appearing in the Traffic Digest Secton:
11/29/15 - Radio-TV Glossary Updated, Grows to 116 Pages of Terms & Definitions
11/25/15 - Why Does the FCC Want To End The Exclusivity Rule?
11/25/15 - The First Of Many Salary Alternatives & Options Surface for 2016

11/24/15 - Hope For The Best:

  FCC Debuts New Website on 12/10

11/24/15 - Employee Happiness Is Key Predictor of Loyalty & Media Is In The "Danger" Zone

11/19/15 - El Examen, La Prueba -

 

FEMA, Broadcasters In Multilingual EAS Test in AZ, MN, NM, UT, NV and WI

11/18/15 - GroupM Tells: Keep It Zipped On Remuneration, Media-Buying & Rebates (Read in Business Briefs)
11/17/15 - Labor Department Proposes To Allow State Run IRA's for Employees Without Employer Plans

11/14/15 - Traffic Front & Center in Discussion on Exempt/Non-Exempt Overtime Proposed Rulemaking

11/14/15 -

​Imagine's Landmark xG Swaps Ad Tax for Simple License
Be Part of the North American Salary Study; 100% Confidential

All Categories: Mahor Hubs to One-Person Shops
TDGA TELEVISION Confidential Salary Survey for 2015-16 Launches

We're Gathering Data for Hubs, Spokes, Standalones, Networks and

No Names but a Great  Peak Under The Paycheck Hood
---
Political Headlines & Updates - Please note that while TDGA would prefer to remain non-political in the articles of a political nature, the significant impact of political advertising in our member's business interests cannot allow us to turn a blind eye to this segment of our Industry. We make a concerted effort to provide a balanced presentation. Any inferences, implications and or opinions expressed in these articles do not necessarily reflect those of TDGA, its advertisers or its membership. All articles are provided for informational purposes only and their sources are clearly identified via hyperlinks to the original published material. TDGA does, however, reserve the right not to publish material that we believe lacks any credible basis in fact or is not attributable to a direct quote
---
Photos (from Left): ABC Reveals Debate Moderators As David Muir and Marha Raddatz; Donald Trump continues to be the headline-maker, But it's not all; "Good Press"; George Will provides new target for Trump  by promting Christie in column; Former Maryland Gov. Martin O'Malley (D-MD) first to qualify for matching Federal Funds in Presidential bid;  Number 3 in the GOP Polls... and rising. Ted Cruz (R-TX) gets a backhanded boost with Trump saying he'd make a great Veep for The Donald; Latest to seek NBC SNL Equal Time slots are Mike Huckabee and Jim Gilmore;  WHO-TV Gives an hour to each GOP Candidate on One Topic;
11/27/15 - Who's Running, Retiring, Adding or Deleting Their Hats In The Ring?
11/25/15 - Republicans Hatch Plan To Take Down Trump
11/24/15 - Quinnipac Poll in Iowa Shows Trump Slightly Ahead of Cruz, Carson Sliding

11/24/15 -

David Muir and Martha Raddatz Will Moderate ABC's Primary Debates

11/23/15 - Trump Dominates Political Headlines; On Multiple Fronts

11/23/15 - CNN Criteria For Inclusion for Dec. 15th GOP Debate Looks Like 9 at Adult Table
11/20/15 - Five GOP Presidential Candidates Get Air Time From NBC Following Trump SNL Appearance

11/20/15 - Once Again It's Free Press For The Donald As He Attacks George Will on Fox

11/20/15 - Trump Ads Poll Insurance; Plunks Down $300k for Key Primaries Radio Buy
---
TDGA Broadcast Business Briefs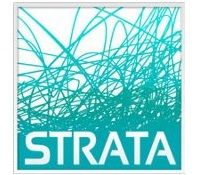 11/26/15 -

Lindsay Carr

: Kentuckian By Way of Illinois Heads for Tennessee
11/25/15 - Meredith Considers Incentives To Complete Media General Merger
11/25/15 - Comcast Ad Practices Draw Federal Anti-Trust Scrutiny 
11/25/15 - Washington-Baltimore Radio Ratings Higher Under Nielsen Encoding Changes

11/24/15 - Corus to Focus on Core Brands and Exits Regional Pay TV

11/24/15 - Jim Pattison Group Appoints

Bill Stovold

as IT/Engineering Director
11/23/15 - Cumulus Adds Operations Tasks To

Bill Hess

Corporate PD Responsibilities
---
Coming Up On The TDGA Traffic Calendar:
---
Audible Crawl Requirement for Television Stations:

- By November 30, 2015 - television stations must install and begin operating equipment that will take the text of emergency alert crawls (such as weather alerts, but not school closings) run during any non-news entertainment programming and convert those crawls into speech, with that audio to be broadcast on the station's SAP channel.

First Day of December, 2015 on Standard Broadcast Month Calendar
Last Day of November 2015 on Gregorian Standard Calendar
IRS: Deposit Payroll Tax for payments on Nov. 21-24 if the semi-weekly deposit rule applies.
IRS: File Form 2290 and pay the tax for vehicles first used during October, 2015.
TV Broadcasters that Reports on Ancillary and Supplementary Services (and Required Fees) Are Due By December 1

Dec. 1, 2015 Deadline

to place EEO Public File Report in public inspection file and on station's Internet website for all nonex­empt radio and television stations in

Alabama, Colorado, Connecticut, Georgia, Maine, Massachusetts, Minnesota, Montana, New Hampshire, North Dakota, Rhode Island, South Dakota and Vermont.

Dec. 1, 2015 Deadline

to file Biennial Ownership Report for all noncommercial radio sta­tions in

Alabama, Connecticut, Georgia, Maine, Massachusetts, New Hampshire Rhode Island and Vermont,

and non­commercial television stations in

Colorado, Minnesota, Montana, North D

akota and South Dakota.

Dec. 1, 2015 Deadline

to file EEO Broadcast Mid-term Report for all radio stations in employ­ment units with more than 10 full-time employees in

Alabama and Georgia.

First Day of December 2015 on Gregorian Standard Calendar
Government Video Expo  (Dec. 1–3) – Washington
Wednesday, December 2, 2015
Thursday, December 3, 2015
Friday, December 4, 2015
Saturday, December 5, 2015
Sunday, December 6, 2015
---
From The Corner of Advertising & Agency






Here's your Quick Read of what's happening and who's involved in the latest advertising news.
11/25/15 - W+K Ends Crews, Mustafa's Battle in Old Spice Spot  

11/25/15 - HP Focuses on Reinventing Itself in Holiday Spot
11/24/15 - Pfizer-Allergan Merger Spawns Advertising Colossus  

11/24/15 - Julia Louis Dreyfus Ties Up Snoop Dogg in Old Navy Spot

11/23/15 - Cocal Cola Sends Christmas Greetingd via Spot Campaign

11/23/15 - Ouch! Hallmark Rejects TV for Digital in Holiday Campaign

 

11/23/15 - Cutwater touts Peet's Handcrafted Quality in Holiday Push

11/23/15 - Fiat Chrysler Teams With Music Stars in American Music Awards 

11/23/15 - Schwarzenegger Stars As General for Machine Zone Game 

11/23/15 - Monday Morning Accounts On The Move (

MediaPost Feature

)

Le Moyne College -The BAM Connection 

Gaia - Cactus

Hankook Tire America - Innocean

The Adventure Project -O'Hara Project

Brickell City Centre -MING Utility and Entertainment Group
---
To Join TDGA as a New Member, Please Click The "Join TDGA Icon":
If there are any questions, unique circumstances or assistance needed, please feel free to send us an e-mail to tdga@cox.net and we'll do our best to answer questions or assist you.   
---
---
TDGA is a non-union membership association dedicated to serving Revenue Management Scheduling Broadcast professionals, Accounts Receivable, Continuity, Operations and Business Management personnel. Most come from staffs of the world's leading Radio, Television, Cable, Website and Mobile service providers from more than 5,000 Broadcast facilities in the United States, Canada and 15 other nations. It has properly been described as an association that elevates members from an employment "position" to a true Broadcast "profession." Members seek, provide and exchange information, tips and techniques involving their skill sets. 
Membership dues are modest, The membership dues for the first year are $45.00 (about 12-cents a day)  Then a reduction to $30.00 per year FOR EACH ONE-YEAR PERIOD THEREAFTER. And there are no hidden costs, no surprise add-on expenses. Hundreds of pages, valuable exclusive reports, guides to solutions... all for that once a year fee.  Not a member?  You may join online via credit card (TDGA dues are tax-deductible as a professional expense) If you prefer to mail your application using a check for payment, CLICK HERE for a PDF Downloadable Join-By-Mail Form.
Non-members may access options marked Links, About, Joining TDGA, Privacy Policy, Contact Us and the Classified sections, and may also request a complimentary weekly emailing, offering a very condensed summary of new articles, features and downloads made available in the preceding week to our current association members.